La Densitae Clinic: Your Destination for Perfect Eyebrows
At La Densitae Hair, Skin & Laser Clinic, we understand the importance of well-shaped and dense eyebrows in enhancing the overall beauty and expressiveness of your face. We offer comprehensive and advanced treatment options, such as Direct Hair Implantation (DHI) and DHI Micropigmentation, to restore the eyebrows and help you achieve the desired appearance. Our expert team of professionals is committed to providing you with personalized solutions that cater to your specific needs and requirements.
The Importance of Eyebrows: More Than Just Aesthetics
Eyebrows have a crucial functional role in protecting the eyes from extreme sunlight, sweat, and debris. They also play a significant part in non-verbal communication, as they help express various emotions like happiness, anger, pain, and sadness. Well-groomed eyebrows balance the facial features and frame the eyes, making the face look more symmetrical and enhancing the overall appearance.
Common Causes of Eyebrow Hair Loss
Several factors contribute to eyebrow hair loss, including:
Physical trauma
Systemic diseases
Local disease
Birth defects
Hair pulling disorder (Trichotillomania)
Medical and surgical treatments (e.g., chemotherapy, surgical removal)
Eyebrow Transplant: Procedure, Cost, and Outcome
Eyebrow transplant surgery is a delicate treatment that aims to restore or redefine eyebrows. At La Densitae Hair, Skin & Laser Clinic, we use modern techniques to grow and increase eyebrow hair density, ensuring a significant improvement in your appearance and confidence.
Our team of experts selects donor hair follicles from the nape, as the hair texture and density in this area closely resemble eyebrow hairs. By implementing the right direction and position, we effectively perform the eyebrow transplant procedure without creating an artificial look. The primary advantage of this treatment is its permanence, meaning no further care is needed after the surgery.
Preparing for Your Eyebrow Transplant Treatment
Before undergoing an eyebrow transplant, our specialists will assess the extent of the problem and evaluate your medical history to determine if the procedure is a suitable option for you. We will also discuss the procedure in detail and work with you to establish the desired eyebrow shape and form.
At La Densitae Clinic, we offer two innovative procedures for eyebrow restoration:
Option 1: Eyebrow Restoration with DHI Direct Hair Implantation
DHI Direct Hair Implantation is a cutting-edge technique that enables the transplantation of hair to any part of the body, including the eyebrows. This procedure involves:
Thoroughly designing the eyebrow area according to the patient's needs and desired symmetry
Counting the required hairs and the type of follicle grafts needed for a natural result and density
Extracting the required hair follicles from the donor area (usually the back of the head)
Placing the extracted hair follicles into the eyebrow area
The implanted hairs grow for a lifetime, providing a long-lasting and natural-looking result.
Option 2: Eyebrow Restoration with DHI Micropigmentation
DHI Micropigmentation involves applying a non-toxic pigment to the eyebrow area, either on completely bare skin or between existing hairs, for an instant high-density eyebrow simulation. This procedure is not like getting an eyebrow tattoo, but instead uses a similar process to provide an accurate simulation of short hair.
Post-Eyebrow Transplant Treatment Care
After the procedure, your hair will begin to grow in its natural shape within a few weeks, and the final outcome will be visible within the same year. We may ask you to visit us occasionally so that we can assess the overall result. Eventually, you may need to trim and contour your eyebrows using see-through mascara, gel, or wax.
Why Choose La Densitae for FUE Hair Transplant Procedure?
La Densitae Hair Transplant Clinic is one of the best hair transplant clinics in India. We offer advanced FUT hair transplant services led by an experienced team of surgeons and staff. We take pride in providing personalized care and ensuring patient satisfaction. Here are some of the reasons why you should choose La Densitae for FUT hair transplant:
Led by the esteemed Dr. Gajanan Jadhao, an expert hair transplant surgeon with over 16 years of experience.
Utilization of advanced, state-of-the-art hair transplant techniques.
A highly professional and experienced team ensuring optimal results.
Best-in-class preoperative and postoperative care.
Convenient clinic locations across India, making it easily accessible for patients.
Free consultations for international patients both online and in-person.
A strong commitment to patient satisfaction and exceptional results.
Confidentiality and ethical standards maintained throughout the treatment process.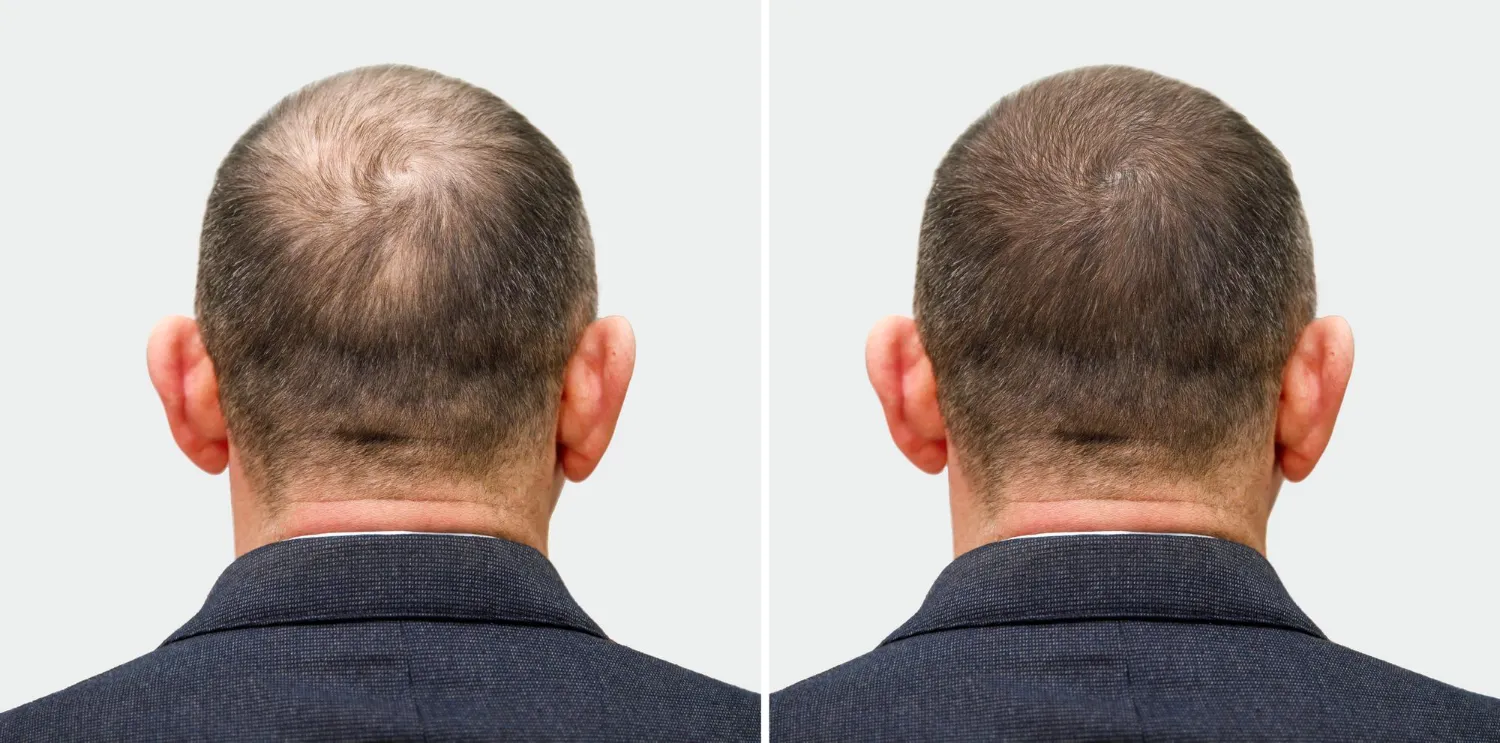 Eyebrow restoration is an effective solution for individuals suffering from eyebrow hair loss due to various reasons. At La Densitae Hair, Skin & Laser Clinic, we provide comprehensive treatment options, including DHI Direct Hair Implantation and DHI Micropigmentation, to help you achieve perfect eyebrows that enhance your beauty and confidence. Trust our expert team to deliver the best results, tailored to your specific needs and requirements.
Email: info@ladensitae.in
Call Us: +919604117788
Tell us your phone number and we'll get back to you.