Cosmetic Solutions | Face
Face Cosmetic Services Offered at
La Densitae Clinic
La Densitae clinic is committed to providing safe, effective, and personalized cosmetic services to meet your unique needs. Our team of experienced professionals stays up-to-date on the latest trends and techniques to ensure that you receive the best possible care.
Whether you are looking to address signs of aging, correct a skin imperfection, or enhance your natural beauty, we offer a range of solutions to help you achieve your goals. We are here with you on every step to guide you throughout and after your treatment.
Cosmetic Solutions Offered by La Densitae are as follows
Acne scar Correction | Face
Acne scar correction treatment can help improve the look of your skin. Our treatment is designed to reduce the appearance of scars and improve the texture and tone of your skin, leaving you with a clearer complexion. With a customized plan tailored to your individual needs, our specialists use the latest techniques to reduce to gently remove scars without causing damage to surrounding tissue.
Who Should Opt for Acne Scar Correction?
You have acne scars that are noticeable and affect your self-esteem.
Your acne scars are causing you emotional distress or affecting your daily life.
You have tried other treatments such as topical creams or oral medications but have not seen significant improvement.
You are in good overall health and do not have any underlying medical conditions that could interfere with the procedure.
You have no active acne breakouts or infections.
Botox treatment is a minimally invasive procedure that can help reduce the appearance of wrinkles, frown lines, and other signs of aging. It works by relaxing the facial muscles that cause wrinkles and fine lines, resulting in a smoother, more youthful appearance. With a few simple treatments, you can enjoy a fresh and rejuvenated look that can last for up to four months.
Who Should Opt for Botox Treatment?
Individuals who are 18 years of age or older.
Those who have wrinkles that are caused by repetitive muscle movements, such as frown lines, crow's feet, and forehead wrinkles.
Can be used as a preventative measure for younger individuals who are starting to see the early signs of wrinkles.
Those who are medically eligible for Botox treatment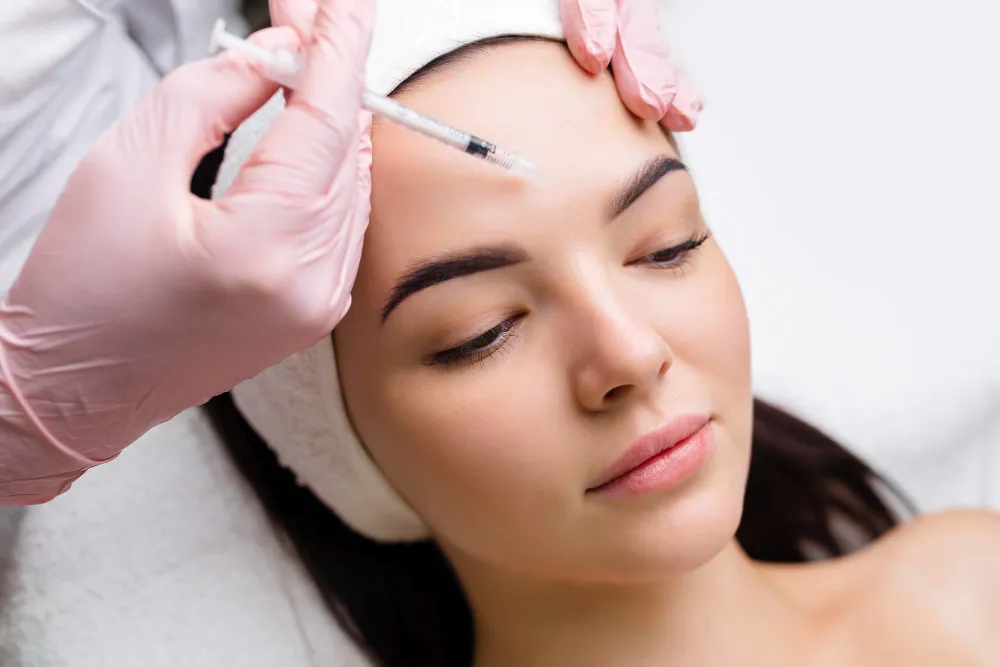 Dermal fillers can help restore volume, fullness, and shape to your face, giving you a more youthful and refreshed look. With a variety of dermal fillers available, you can easily choose one that best fits your desired outcome. Whether you're looking to reduce wrinkles, enhance lips, lift sagging skin, or add fullness to your cheeks, dermal fillers can help you achieve the look you desire.
Who Should Opt for Dermal Fillers?
Individuals who have lost volume in their face due to aging or other factors, such as weight loss.
Those who have fine lines and wrinkles that are caused by a loss of volume or collagen in the skin, such as nasolabial folds, marionette lines, and thinning lips.
Those who have realistic expectations about what the procedure can achieve and understand that the results are temporary and will require ongoing treatments.
Dimple creation is designed to give you a beautiful and natural-looking dimple. This procedure is minimally invasive and only requires local anesthesia, making it one of the most popular non-surgical treatments available. We offer a variety of treatments, such as dimple creation, dimple removal, and cheek dimpling, all of which are tailored to your individual needs and preferences.
Who Should Opt for Dimple Creation?
Those who have good facial symmetry and proportion, with appropriate cheek and chin projection.
Candidates should be at least 18 years old.
Good oral health is necessary, as the procedure involves making a small incision inside the mouth.
Those who agree to the fact that smoking can affect the healing process. Thus, understand that it is not recommended before or after the procedure.
Thread Lifts are a minimally-invasive cosmetic treatment designed to lift facial skin and reduce the appearance of wrinkles and sagging. This non-surgical treatment involves inserting specially-designed threads beneath the skin to lift and shape the face. The results can typically last for a year or more, depending on the area treated and your own unique response to the treatment.
Who Should Opt for Thread Lifts?
Those with mild to moderate skin laxity who want to improve the appearance of sagging skin on the face, neck, or jowls.
Individuals should not have any active skin infections or inflammation in the area to be treated.
Thread lifts are generally recommended for individuals who are 30-60 years of age.
Those who have realistic expectations from the treatment and acknowledge that the results are not permanent and will require ongoing treatments.
Lip Augmentation is a popular cosmetic treatment that can help you achieve fuller and more attractive lips. This procedure can give you luscious, full lips while maintaining a natural look. The procedure is designed to add volume and natural definition to the lips, creating a softer yet more defined look. The treatment is quick and easy, with results that can last up to six months or longer.
Who Should Opt for Lip Augmentation?
Those whose lips have lost volume and definition due to aging.
Individuals with naturally thin lips and wishes to enhance their shape and size.
Those who feel that their lip appearance affects their self-esteem and confidence.
Individuals whose lips are asymmetrical, and would like to improve their balance.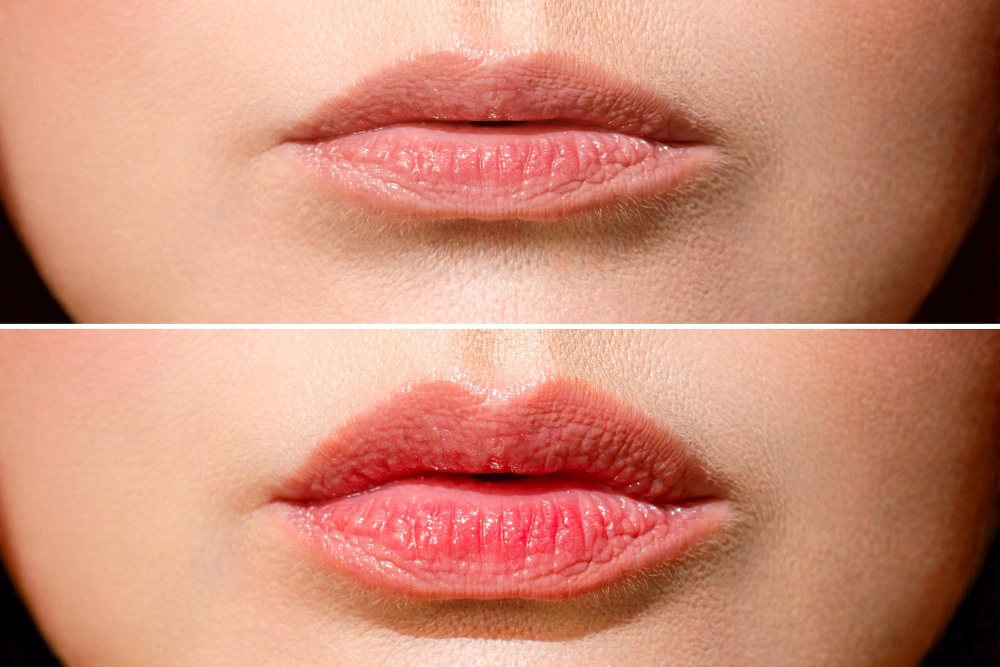 Facial Rejuvenation | face
Facial Rejuvenation can improve the appearance of wrinkles and fine lines, as well as reduce the effects of sun damage. It can also help reduce the appearance of age spots, acne scars, or other blemishes. Through innovative techniques and technology, our experienced team of experts can improve your skin's texture, tone, and overall appearance.
Who Should Opt for Facial Rejuvenation?
Those who have started to notice signs of aging on your face, such as wrinkles, fine lines, and sagging skin.
Individuals with skin that has been damaged by sun exposure, leading to hyperpigmentation, sunspots, and uneven texture.
Those who have lost volume in their face, making it appear gaunt or hollow.
Permanent eyeliners and eyebrows | Face
Permanent eyeliners and eyebrows are cosmetic treatments that can help you achieve long-lasting beauty. With this treatment, you can enjoy the convenience of never having to reapply your eyeliner or eyebrow makeup. Enhance your natural beauty with long-lasting, fade-resistant results that will leave you feeling confident and beautiful. Enjoy low-maintenance beauty with this convenient, permanent cosmetic treatment.
Who Should Opt for the Treatment of Permanent Eyeliners and Eyebrows?
Individuals who are allergic or sensitive to traditional makeup products may benefit from permanent makeup.
Individuals who have a busy lifestyle or do not have the time or desire to apply makeup on a daily basis.
Those who have scarring or hair loss in the eyebrow area or have difficulty applying eyeliner due to shaky hands or poor vision.
Tell us your phone number and we'll get back to you.